Divya steel Industries is one of the biggest manufacturer and supplier of Stainless Steel Platesin India. Our existing SS Plate dealers in Ahmedabad can be made and available by us in lead-free ordinary as well as customized finish supplies in terms of surface finishes, sizes, and outer diameters, min order to naturally match up by means of the specific demands of the clients. Leading 100% Quality and realistic Price Manufacturers, Suppliers and Dealers of Stainless Steel Plate Dealers in Ahmedabad, Stainless Steel Plate Dealers in Gujarat, SS Plate Dealers in Ahmedabad, SS Plate Dealers in Gujarat. SS Sheet Dealers in Ahmedabad, SS Sheet Dealers in Gujarat, SS Pipe Dealers in Gujarat, SS Pipe Dealers in Ahmedabad, Stainless Steel Plate Price, Stainless Steel Plate Latest Price in India, Stainless Steel Plate Online Price in India.
Stainless Steel Plate Dealer in Ahmedabad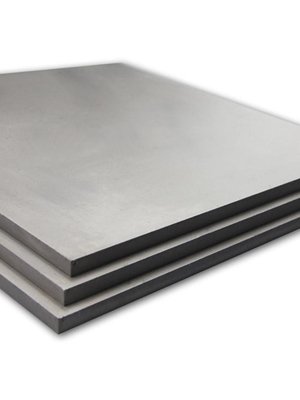 | | |
| --- | --- |
| Grade | 304, 304L, 304H, 316, 316L, 316H, 316Ti, 321, 309, 310, 347, 409, 410, 420, 430, 904L, etc. |
| Types | foils, shims, chequered plate, perforated sheet, strips, etc. |
| Finish | HR, CR, 2D, 2B, BA, SATIN, MATT, PVC coated, etc. |
| Thickness | 0.1 mm to 125 mm |
| sizes | any size as per customer requirement upto 2500 mm width is possible |
| Make | JINDAL, SAIL, IMPORTED |
| nickel alloys | model, inconnel, hast alloy, nickel, cupro nickel, titanium, duplex, super duplex, etc. |
SS Plate Distributors in Ahmedabad
We are considered as one of the best Stainless Steel Plate manufacturer, supplier and dealer in Ahmedabad, Gujarat, India. Our products are fabricated by our specialist with highly advance techniques to provide the good quality of SS Plate. They fabricate it using the finest quality of raw materials that are sourced by trustworthy firms. With wealthy industry experience on the same domain, we're engaged in buying and selling and offering a different variety Industrial SS Sheet and Plants. These strips are most beneficial for numerous applications throughout extraordinary industries, attributable to their features like durability, tensile power and corrosion resistant. The main difference between sheet and plate is sheet has thickness less than 6 mm and plate has thickness more than 6 mm.
Our provided Strips are synthetic the usage of extremely good quality material at our dependable vendor's stop through the use of recent technology. The quality of those strips is standardized towards well-described parameters of the enterprise. Due to its precise steel characteristics; which includes resistance from rust, corrosion and stains; stainless-steel is appreciably utilized in coils, electric powered wires, utensils, cookware, cutlery, bars, sheets, plates, family furnishings, etc. Anti-abrasive nature and non corrosive assets assures low preservation charges are demanded through our strips. We also provide the products modified as per our valuable Customer's specification. If you're seeking out perfect guidance or session associated with Stainless Steel Products, then you definitely are continually welcome to speak about your necessities with our group of enormously skilled and professional metallurgical engineers We are the foremost Stainless Steel plate supplier and dealer in Ahmedabad, Navsari, Porbandar, Dahod, Rajkot, Surat, Vadodara, Gujarat and many more.
For More Information or to grab the products of your choice, Enquiry us
Features
Dimensional accuracy
Outstanding mechanical properties
High tensile strength
Application of SS Plate
Heat exchangers
Chemical process vessels
Pharmaceutical equipment
Conveyors
Architectural
Marine
Food Processing and handling
STAINLESS STEEL PLATE SUPPLIER
An ISO 9001:2008 Certified Company, Divya Steel Industries (Steel Plates, Sheets and Coil Division) is a main stockholder, supplier and exporter of tempered steel plates. Tempered steel plates are sliced to your details and provided with complete arrangement of plant test reports. We spend significant time in the inventory of ASTM A240 hardened steel plate incorporating a wide range of treated steels, for example, Austenitic Steels, Ferritic Steels and Martensitic Steels.
Divya Steel is a firm which is occupied with dealers and supplier of the stainless steel plate. Divya Steel which can supply the slice to measure stainless steel plate with the both limited and wide widths. The scope of the plate incorporates the thickness of 6 mm up to 10 mm. The stainless steel plate are sliced by the client particular and provided with complete arrangement of the test reports. The stainless steel plate which are utilized for the different enterprises, power plants, designing and so forth stainless steel plates additionally high obstruction warmth, rust and consumption.
Key Tags : Stainless Steel Plate Dealers in Ahmedabad | Stainless Steel Plate Dealers in Gujarat | SS Plate Dealers in Ahmedabad | SS Plate Dealers in Gujarat | SS Plate at best Price in Ahmedabad