Divya Steel Industries is one of the best leading manufacturer and supplier of stainless steel flanges in Ahmedabad of SS Flange, Stainless Steel Pipe Fittings, and Stainless Steel Flanges Suppliers in Gujarat. Divya Steel offers an affordable price to manufacturers, distributors, suppliers, and dealers, for SS Flange, Stainless Steel Flanges Dealers in Ahmedabad.
Stainless Steel Flange Dealers from Ahmedabad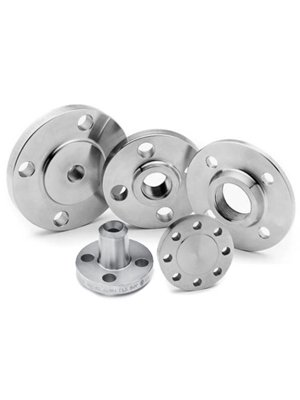 | | |
| --- | --- |
| Types | slip-on, blind, lap joint, loose, screwd, stocket weld, weld neck, oriface, spectacle blink, threaded, etc. |
| Flange Facing | reised face, flat face, small & large male-female, small & large tongue & groove, ring joint. |
| dimension | ANSI B 16.5 DIN standard, JIS standers, BS 10 etc. |
| Standerd | 125#, 150#, 300#, 600#, 900#, 1500#, 2500#, 3000#, 5000#, & 10000# table D,E,F,H, ND 6, ND 10, ND 25, ND 16, ND 40, ND 64, ND 100. |
| Stainless Steel | ASTM A240, ASTM A 182 F304, F304L, 304H, 316, 316L, 316H, 316Ti, 321, 309, 310, 347, 904L, etc. |
| Carbon Steel | ASTM A105, IS 2002, IS 2062, A516 Gr. 70 |
| Alloy Steel | ASTM A 182 F1, F5, F9, F11, F12, F22, F91 |
| Size | 1/4° NB to 48° NB |
We, Divya Steel Industries are the foremost Stainless Steel Flanges Manufacturer, Supplier and Dealers in Ahmedabad, Gujarat, India. Our firm is an ISO 9001:2008 based production entity experiencing accelerated growth, is catering to the necessity of diverse industrial sectors. A flange is an external or internal edge that is used for strength. It can also be used as an attachment to another object, such as Stainless Steel Screwed Flanges attached on the end of a pipe, steam cylinder, etc. Pipes with Stainless Steel put on Pipe Flanges can be assembled and disassembled with ease. Generally, SS Flanges can be either welded or screwed. Flanged joints are manufactured by our experts by bolting two flanges together with the help a gasket between them in order to provide a seal.
We are engaged in offering the best quality range of SS Flange Manufactured at our unit with utmost precision, these products are fabricated using supreme grade raw materials like stainless steel and other components that are obtained from credited vendors. They are widely used in various applications like Pipeline engineering, Oil & gas industry, Marine, Chemical, Petrochemical, Power industry, Aerospace, Food processing industry, and many more.  The offered can be made available by us in different finish sizes of 1/2′ 'to 80' ' as well as in different stainless steel material grades like 304, 304L, 316, 316L, and others. We are the SS Flanges Dealers in Ahmedabad, Jamnagar, Surat, Bhavnagar, Valsad, Rajkot, Somnath, Navsari, Porbandar, Dahod, Bharuch, and many more
For more details, Enquiry Now
Features
Easy to assemble
Strong construction
Corrosion and abrasion-resistant
Superior finish
Outstanding design
Excellent durability
Key Tags: Stainless Steel Flanges Manufacturers in Ahmedabad | SS Flange Manufacturer | Stainless Steel Flanges Dealers in Ahmedabad | SS Flange Dealers in Ahmedabad | SS Flange Dealers in Gujarat